Naren Step Speed Controller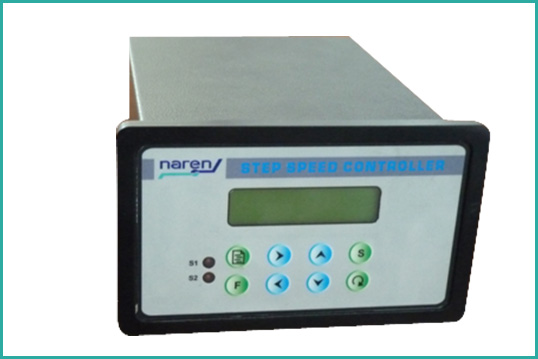 A NAREN Step Speed controller suitable for any drive system like AC Drives, VPS A/C Drives, Geared Motor Drives and Pneumatic Speed Variaters, etc.
Production in hanks (Total & Shift wise) spindle speed, delivery rate, TPI, TPM, Run time, Doffs, Kgs are monitored.
Nine speed patterns can be programmed for different Counts.
Multiple steps of speeds by using reduce the end brakes and increase the production.
Speed pattern can be set upto 16 steps.
TPI controller – Optional for LR G5/1 Spinning machine.
It has 3 types of speed profile (Length, Time & Percentage)
Dual password protection.
Compelled slow and power failure slow speeds are available. Production monitoring optional.