LC 100 Display Card Command Units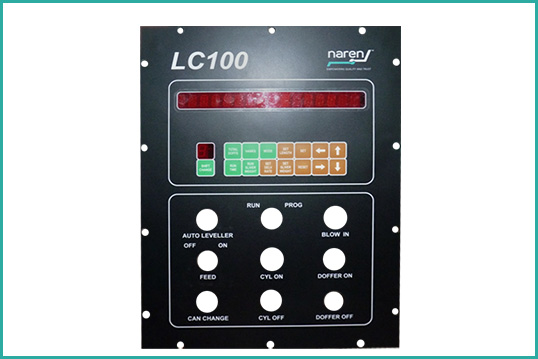 Naren did a new R&D for LC 100 Display card Commanders because recently OEM stopped supply of the LC 100 Display Card Command Units, as it is considered to be an outdated and absolute machine now. Thus, mills that are still using this machine, do not get any technical support/service support from OEM'S or from any other service providers and moreover such machines are either stopped for want of this display or for want of continuous service backup.
The above product is very competitively priced in the market, and the company also has a buy-back policy, wherein it exchanges the old display units for its new one.
Our Display unit Consists of :
Latest Key Pads (like all modern machine)
We use imported IC's, hence life span is enhanced
We use BPT tested PCB'S which assures 0% short circuits
100% assured Track quality