Doffer Drive System for C1/2, C1/3 Carding Machines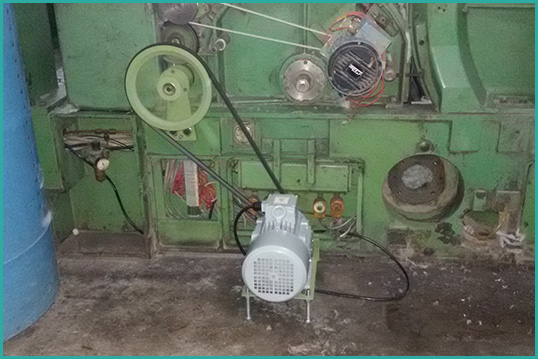 Smooth acceleration of the doffer reduces the CV percent of the sliver at initial stage.
Versatile doffer speed variation.
Doffer gear box, transfer shaft and entire pneumatic kits are eliminated
Reduced strain on main motor.
Smart mechanism ensures higher production with less maintenance.